When it comes to flat top griddle recipes, the only limit is your imagination.
So many things can be made on the griddle there's almost nothing you cannot cook.
In 2018 I wrote the first outdoor griddle cookbook with 50 flat top griddle recipes and it continues to amaze me the dishes people are making on the griddle.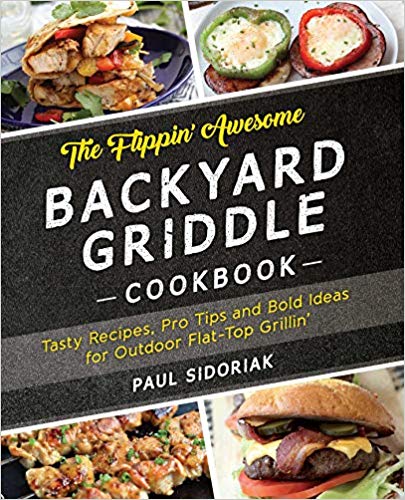 Since my cookbook was released, more manufacturers started selling outdoor griddles in various shapes and sizes. But Blackstone products seems to be the one manufacturer that keeps innovating and working to make griddle cooking more fun for the home cook.
The Blackstone Air Fryer Combo griddle is a great example of how the folks at Blackstone are adding innovation to a cooking method that's centuries-old. If you wonder if the air fryer combo griddle is worth it, I do an in-depth look at that griddle in this article.
Here are some of the best flat top griddle recipes that I enjoy cooking regularly.
Blackstone Griddle Recipe: Alaskan Salmon
Scallops and Shrimp on the Blackstone Griddle
French Toast Sandwich
Blackstone Griddle Recipe - Potato Pancakes
Smash Burger on the Griddle
Spicy-Sweet Street Corn Griddle Recipe
Shrimp Burger with Jasmine Rice Bun on the Griddle
Wagyu Beef Burger
Cook the Perfect Steak on a Blackstone Griddle
Blackstone Air Fryer Recipe - Fresh Corn on the Cob