If you want to learn how to How to hack your Air Fryer, and start grilling indoors I will show you how to do it.
It's amazing what the air fryer is capable of. I recently got my first air fryer and like many people have been very pleased with it.
It's easy to go down the rabbit hole and test the capabilities of air frying.
Since the air fryer is basically a mini, yet extremely powerful convection oven the menu possibilities are seemingly endless. However, I'd never planned on using my air fryer to grill indoors.
The air fryer I originally started using is a cooking feature on the multifaceted Ninja Foodi.
The Ninja Foodi is a lot like my original Instant Pot (which I've since given away).
It's a pressure cooker that can do a variety of other things besides pressure cook.
"Pressure cooking is the process of cooking food at high pressure, employing water or a water-based cooking liquid, in a sealed vessel known as a pressure cooker. High-pressure limits boiling, and permits cooking temperatures well above 100 °C (212 °F) to be reached".
So- pressure cookers primarily cook with what I like to refer to as wet heat.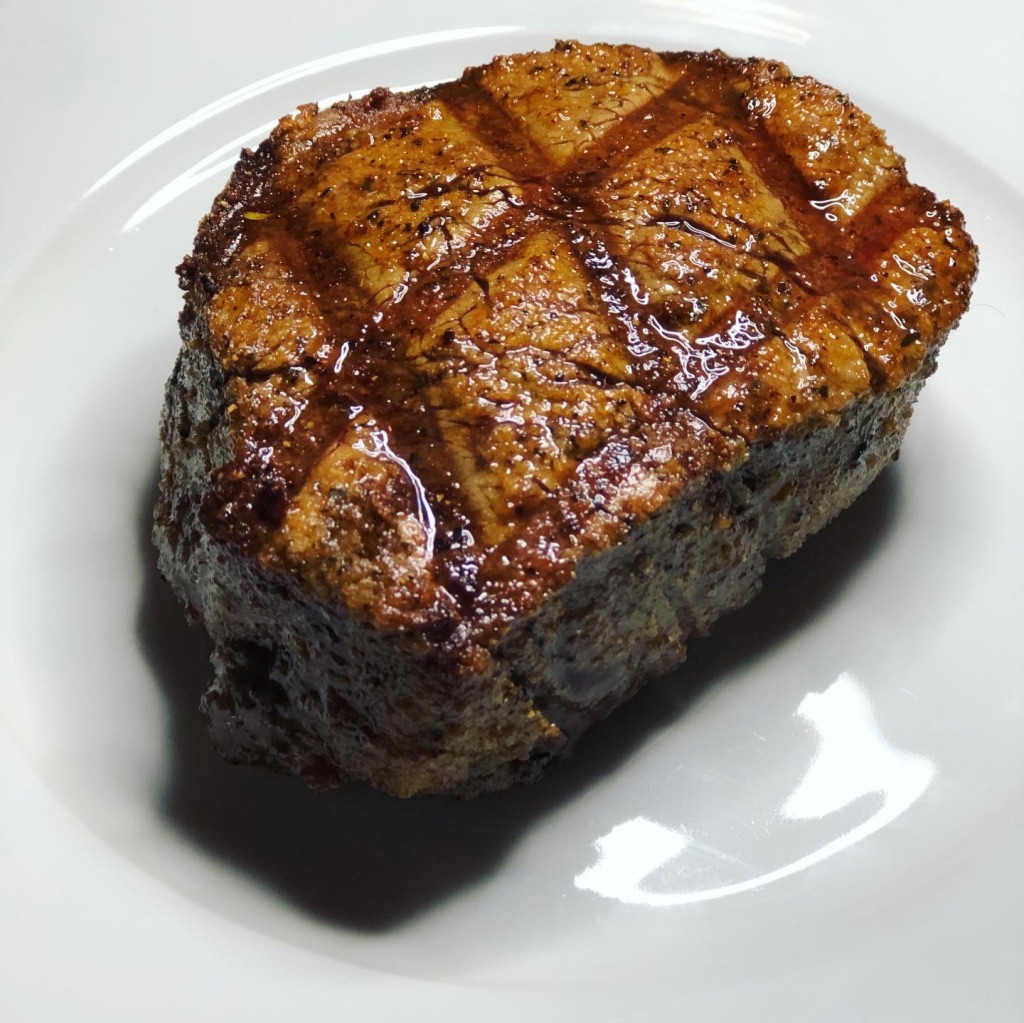 Although unlike my original Instant Pot, or my grandmother's pressure cooker she would break out on Russain Easter, the Ninja Foodi also has the capability to cook with what I call dry heat.
The ability to cook with both wet heat and dry heat is a real gamechanger for these multicookers and part of the reason why they are so popular.
For example, using wet heat, you can cook something from frozen to defrost and cook the food. Then simply switch to dry heat and brown the food. Or use wet heat for part of the cooking and dry heat for another like in this Easy Shrimp and Grits Recipe.
So how do we hack the air fryer and start grilling indoors?
GrillGrates are an accessory for grilling that provides many benefits to the outdoor gourmet cook. They prevent flare up's which when you are cooking fatty cuts of meat can be a real challenge.
These grilled Korean Gochujang beef kebabs we cooked on the Kamado Joe are made with Wagyu ground beef. An ingredient known for lots of fat and flavor the ground beef will often render fats resulting in flame ups.
But GrillGrates don't only keep flames at bay on your outdoor grill. They actually intensify the heat from your grill allowing fats and juices to vaporize. Vaporized juices smell and taste amazing and season the food during the cooking process. The results are unmistakably better-tasting food.
This same concept works in the air fryer.
GrillGrate has a product called SearNSizzle™. The SearNSizzle™ is an insert for your air fryer that intensifies heat and sizzles juices for an unmistakably grilled flavor.
The SearNSizzle™ fits in any of the Ninja Foodi pressure cookers and most 6QT and 8QT pressure cookers on the market today.
SearNSizzle™ can also be inverted and used as a griddle. It's perfect for burgers or air frying up a couple of eggs. But my personal favorite is using it to make a delicious air fried grilled cheese.
If you have a countertop oven that doubles as an air fryer you can hack that too! SearNSizzle™ has inserts that fit all kinds of indoor cookers like the Breville convection and air fry oven or the Cuisinart countertop oven.
Check out all the configurations in the indoor cooking section at GrillGrates.com.